Browse by Author: Kent Karriker
Ordered by popularity
Endangered Species
This publication explains endangered and threatened species in North Carolina and the protective measures landowners should take to ensure compliance with federal and state laws.
Managing Edges for Wildlife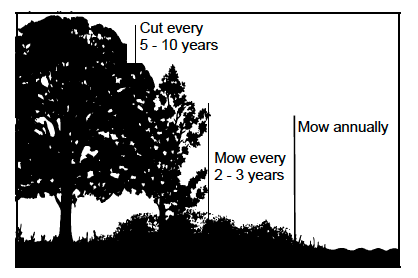 This publication describes edges (or ecotones), areas where two habitat types meet, such as a forest and a meadow. Edges are inhabited by some of the animals and plants that are characteristic of each original habitat, plus species that are specially adapted to live in edges. Tips for edge management are included.
Snags and Downed Logs
This publication describes creating and protecting snags (standing dead or dying trees) and downed logs (a log lying on or near the forest floor) as potential habitats for a wide range of wildlife species.