Browse by Series: Instructions for the Home Gardener
Ordered by popularity
Plant Propagation by Stem Cuttings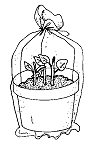 Propagation by stem cuttings is the most commonly used method to propagate many woody ornamental plants. Stem cuttings of many favorite shrubs are quite easy to root. Typically, stem cuttings of tree species are more difficult to root. However, cuttings from trees such as crape myrtles, some elms, and birches can be rooted.
Plant Propagation by Layering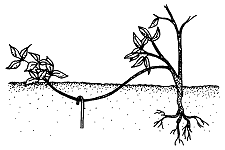 Stems that are still attached to their parent plant may form roots where they come in contact with a rooting medium. This method of vegetative propagation is generally successful, because water stress is minimized and carbohydrate and mineral nutrient levels are high. The development of roots on a stem while the stem is still attached to the parent plant is called layering. A layer is the rooted stem following detachment (removal) from the parent plant.
Plant Propagation by Leaf, Cane, and Root Cuttings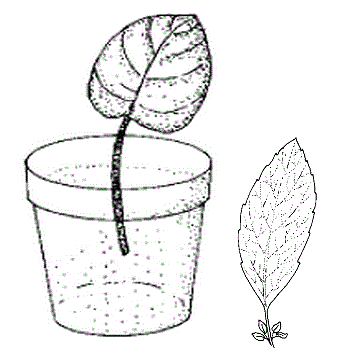 Some, but not all, plants can be propagated from just a leaf or a section of a leaf. Leaf cuttings of most plants will not generate a new plant; they usually produce only a few roots or just decay. Because leaf cuttings do not include an axillary bud, they can be used only for plants that are capable of forming adventitious buds. Leaf cuttings are used almost exclusively for propagating some indoor plants. There are several types of leaf cuttings.