Forest Health - Community Wealth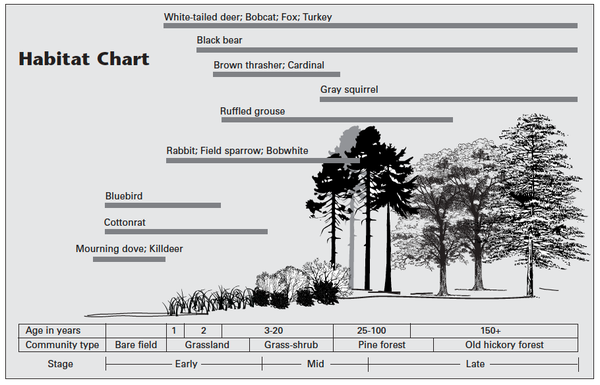 This Forest*A*Syst publication was written as a personal, confidential learning tool to help achieve your goals for forest ownership. First, answer the self-assessment questions to determine where you interests lie, and then continue reading to learn practical ways of pursuing these interests. The text focuses on water quality and aesthetic improvements that originate from reasoned forest management To gather more information, review the sources of information in the Getting Help section and tap these sources to learn even more. Also, don't forget to follow the directions for developing a management plan tailored to your dreams for your forest.
SIP Wildlife Opportunities
The Stewardship Incentive Program (SIP) is a new program for private landowners interested in the long-term improvement of their total forest environment. SIP provides financial assistance to enhance or improve: soil productivity, water quality, fisheries and wildlife habitat, timber resources, recreation and forest beauty.