Browse by Series: Plant Disease Factsheets
Ordered by popularity
Tomato Yellow Leaf Curl Virus
Tomato yellow leaf curl virus (TYLCV) is a viral disease of tomato that has limited distribution in the United States. TYLCV can cause devastating losses to tomato growers once established in the production site. This viral disease can also be found in temperate, tropical, and sub-tropical regions of the world. TYLCV is transmitted by adult whiteflies and is difficult to control once introduced to an area.
Fusarium Wilt of Blackberry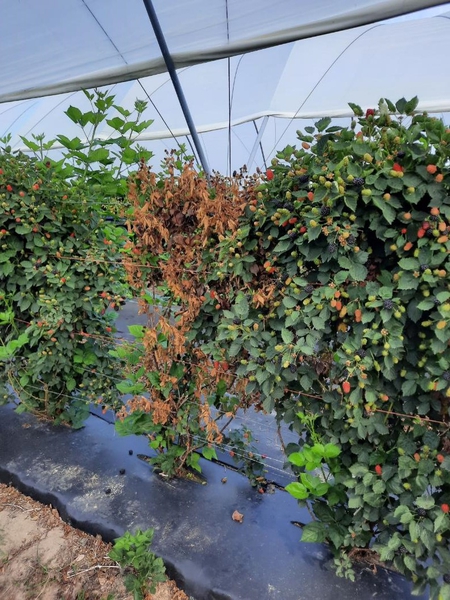 Fusarium wilt is an emerging disease of blackberry in commercial plantings in southeastern North Carolina. This factsheet covers symptoms, signs, and best management practices for Fusarium wilt of blackberry.
Southern Bacterial Wilt on Herbaceous Ornamental Plants
This factsheet describes Southern bacterial wilt, a widespread and destructive disease affecting multiple crops, and gives management options.