Browse by Author: Mahmoud Sharara
Ordered by popularity
Swine Manure as a Fertilizer Source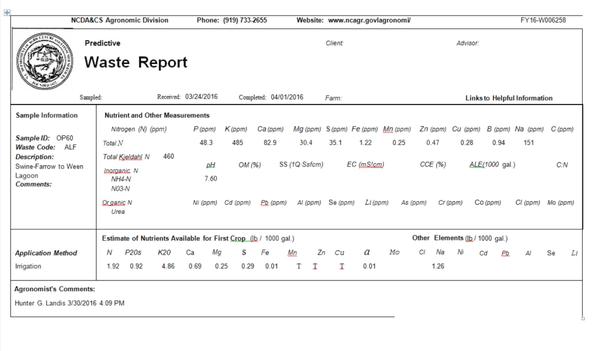 This factsheet explains the three factors of proper swine manure management: the nutrient content of the manure, the percentages of those nutrients that are available to the plant and the nutrient requirements of the plant.
Poultry Litter as a Fertilizer Source
This factsheet describes the nutrient composition of poultry manure and land application techniques based on matching the nutritional requirements of the crop with the nutrients available in manure. This publication also includes a worksheet to determine the nutrient needs of your crop.
Sludge Sampling in Anaerobic Treatment Swine Lagoons
Anaerobic swine lagoon sludge sampling allows operators to determine the nutrient concentration in the sludge through laboratory analysis. This publication provides information about different options for sampling sludge in these lagoons.