2020 Quick Guide to Forestry Herbicides Used for Softwood and Hardwood Site Preparation and Release
A quick guide providing commonly used herbicides used in forest site preparation and release treatments. Tables are broken into (1) conifer site preparation, (2) hardwood plantation site preparation, (3) hardwood natural regeneration site preparation, (4) conifer early release, (5) early hardwood release, (6) cut surface herbicides used for intermediate or crop tree release. Each table provides the herbicide active ingredient, trade names of labels approved for forestry applications, best time of year to use the herbicide, target species, and species that are resistant to the herbicide. The trade names are linked to the most recent specimen label so users may look up the details of that brand for safety, mixing, and delivery methods. The links use the CDMS database for specimen labels: http://www.cdms.net/Label-Database.
Forest Health - Community Wealth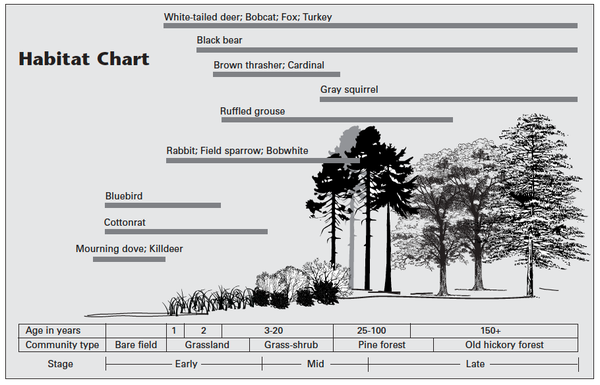 This Forest*A*Syst publication was written as a personal, confidential learning tool to help achieve your goals for forest ownership. First, answer the self-assessment questions to determine where you interests lie, and then continue reading to learn practical ways of pursuing these interests. The text focuses on water quality and aesthetic improvements that originate from reasoned forest management To gather more information, review the sources of information in the Getting Help section and tap these sources to learn even more. Also, don't forget to follow the directions for developing a management plan tailored to your dreams for your forest.